With social economy and science technologies fast developing, the demand of the security for hotel's guests, properties and employees has become more important than ever. A carefully considered hotel video surveillance system can protect your resort and give your guests the peace of mind they deserve.
Remote monitoring
AirLive's surveillance network solution offers you the ability to broadcast your surveillance footage over the internet. This breakthrough in surveillance technology allows you to monitor any of your hotel security cameras at any time from any internet connection, giving you instant security updates.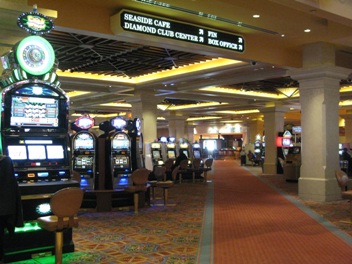 With AirLive surveillance solution, security IP cameras can help keeping intruders out of exclusive hotel areas like swimming pools and gyms, where theft is common. AirLive surveillance solution in your store room and other maintenance areas can uncover potential employee theft.
Remain competitive
Along with providing security, a professional hotel video surveillance system gives your guests peace of mind while staying at your hotel, and can help you increase your return business and remain competitive in an aggressive market.
Better Service
With AirLive's expertise in wireless networking, AirLive surveillance Networking solution will not only providing secure environment for hotel guests and employees, but also provide wireless service to every hotel guests. With its ability to extend services, solution can increase customer's return rate.
Solution Sample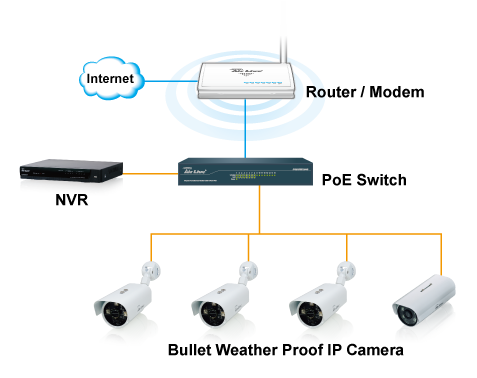 IP Camera

NVR


CoreNVR 16
Network Video Recorder

CoreNVR 9
Network Video Recorder
POE Switches


POE-GSH2004L-370
24 Port Gigabit with 4 UTP/SFP combo 802.3AT Device Guard Web Smart Switch

POE-FSH804AT
8-Port 802.3at/802.3af Fast Ethernet Switch with 4 PoE Ports

POE-FSH808PW
8-Port 24V Passive POE + 2 Gigabit Uplink Web Smart Switch