Applications like Gas stations are easy targets for theft due to lack of security guard. AirLive surveillance solution can help protect gas station from theft, vandalism and other damages. With IR features that equips on AirLive's ourdoor IP camera,gas station will be secured all day everyday.
Security Comes First
Gas stations have challenges on keeping tracking on every customer since the customer flow move rapidly. AirLive's smooth recording helps surveillance on gas station easy. AirLive surveillance networking solution offer staff and customer secure environment.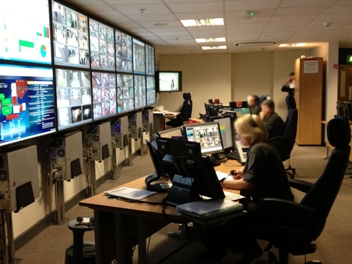 Franchised Remote Monitoring
AirLive surveillance solutions allow users to broadcast their cameras' footages over the internet, making it easy to monitor multiple locations at any time from a computer or even a smart phone. AirLive surveillance solution combines with AirLive outdoor wireless can become a franchised surveillance system. Each gas station sends their security footages to head quarters of the gas station.
Easy to Install
AirLive surveillance solutions are easy to install. Unlike old-fashioned CCTV systems, all you have to do is mount the cameras - no power tools or coaxial cable necessary. With AirLive's bullet type outdoor IP Camera; users will not need to worry about the cables and enclosure.
Future Proof
AirLive surveillance networking solutions are base on open Ovif standards. That gives our solution users maximum flexibility when choosing other equipments. The solutions are fully scalable and allow our user to take advantage of the latest technologies and features.
Solution Sample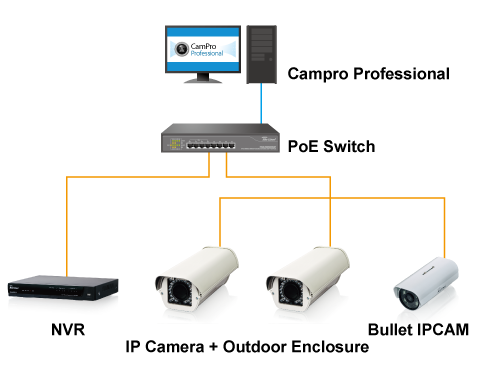 IP Camera

NVR

Accessories

POE Switches