The benefits of AirLive surveillance solution are the variety selections of IP cameras and suitable for all educational indoor environments including hallways, classroom, libraries and outdoor application including entrances, parking lots and sport facilities.
Automatic alerts around the clock
AirLive has IP cameras which support to send out alerts automatic when detected intruders. By doing so, the solution can save costs on security guards and increase security efficiency by decrease chances of false alarm.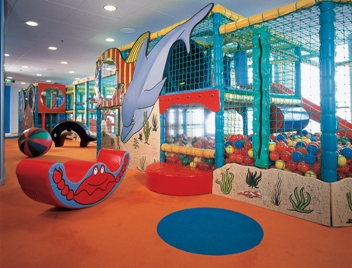 Remote Monitoring for Child Care
AirLive surveillance networking solutions offer customer to have remote monitoring even with their mobile devices. Every parent can view their precious children from their mobile devices.
Easy Installation
AirLive surveillance solutions are easy to install. Unlike old-fashioned CCTV systems, all you have to do is mount the cameras - no power tools or coaxial cable necessary. With AirLive's bullet type outdoor IP Camera, users will not need to worry about the cables and enclosure.
Restrict Area Management
Restrict area management around the campus is extreme important for staff and student security and safety. AirLive surveillance solution will not only provide preventing intruder, but also use AirLive's intelligence surveillance to analyze the video such as people counting
Solution Sample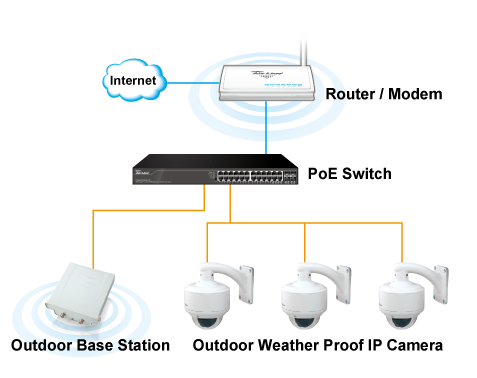 IP Camera


SD-2020
2-Megapixel 20X Optical Zoom Speed Dome IP Camera

OD-2060HD
2-MegaPixel Pan-Tilt Outdoor Vandal PoE IPCAM
Accessories


ACC-DOMCAM
Outdoor Mounting Kits for AirLive Vandal IP Camera
POE Switches


POE-GSH2004L-370
24 Port Gigabit with 4 UTP/SFP combo 802.3AT Device Guard Web Smart Switch

POE-FSH804AT
8-Port 802.3at/802.3af Fast Ethernet Switch with 4 PoE Ports