Enterprise require high level of security to protect the employee and assets. Surveillance solution can also be a valuable tool to increase productivity with its intelligent funtions. AirLive surveillance networking solution with open Ovif standard that offer users to integrate other security system.
Securing Indoor and Outdoor
Security for enterprise is important in both indoor and outdoor environments. AirLive has suitable models for all enterprise/ office application. Surveillance around the clock will be key feature. Automatic alerts to security guards and enabling the guard to assess whether action is required. This can effectively prevent vandalism and break-ins.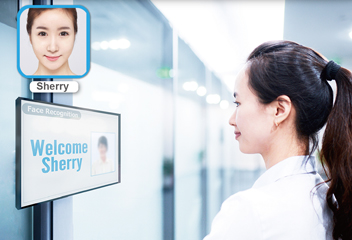 Video Analytic - Face Detection
The use of intelligent surveillance with face detection and face recognition will help to increase enterprise's entrance security. With 3rd party's cooperation, information from face detection and recognition can be used as door access. The log can be used to improve attendance check as well.
Remote Monitoring
AirLive surveillance networking solution offer customer to have remote monitoring even with their mobile devices. When the alarm triggers, remote monitoring can be critical to prevent vandalism and secure the properties of office and enterprise.
Increasing Productivity
AirLive surveillance solution can easily become a valuable tool to increase the overall production efficiency. Authorized personal can remotely monitor manufacturing lines and working areas. With surveillance solution as a tools to monitoring the work place, it can helps on managing production lines and certain work places.
Solution Sample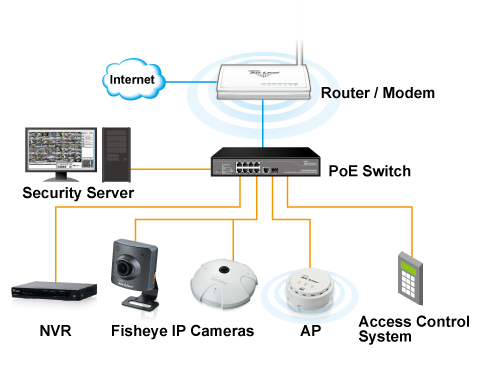 IP Camera

NVR


CoreNVR 16
Network Video Recorder

CoreNVR 9
Network Video Recorder
POE Switches


POE-GSH2004L-370
24 Port Gigabit with 4 UTP/SFP combo 802.3AT Device Guard Web Smart Switch

POE-FSH804AT
8-Port 802.3at/802.3af Fast Ethernet Switch with 4 PoE Ports

POE-FSH808PW
8-Port 24V Passive POE + 2 Gigabit Uplink Web Smart Switch