Key Features

5 MegaPixel High Resolution Sensor
15 FPS at 5MP, 25 FPS at 3MP, 30FPS at 1080P
Optional Wireless-N Function
WDR Support
Clear Motion Technology
DC Iris Support and IR-CUT Removable (ICR)
SD/SDHC Memory Card Slot for Local Storage
Compatible with ONVIF Standard
802.3af/at Power over Ethernet Port
Support both C and CS Mount Lens
Built-in Intelligent Video Analytics Including Face Detection, iMotion Detection, Trip Zone, Object Counting, Face Recognition, e-Fence

AirLive BC-5010-IVS is the new generation of 5 MegaPixel box type IP Camera with video analytics from AirLive, it improves the frame rate up to 15 FPS at 5 MegaPixel resolution and it also provides SD slot and USB port for local storage. Moreover, with optional wireless dongle, AirLive BC-5010-IVS can support wireless connection.
5 MegaPixel Video Resolution with Higher Frame Rate and Lower Lux Illumination
AirLive BC-5010-IVS can offer you smoother video. At 5 MegaPixel resolution, new processor can process 15 frames per second. In addition, it can also operate at 3 Mega-Pixel at 25 frames per second or 1080P at 30 frames per second. The enhanced sensor can work in light condition as low as 0.2 lux. Therefore, AirLive BC-5010-IVS can offer better quality video in low light environment.
Clear Motion Technology
AirLive BC-5010-IVS provides bright and colorful image due to its high quality low lux sensor. However, the most beautiful image will be useless if it is not able to catch the details of moving objects. AirLive has developed the Clear Motion Technology to minimize the motion blur caused by moving objects. So you can have the details where you need it.
New SecurSense User's Interface
The BC-5010-IVS features the new SecurSense interface from AirLive. Not only it is very easy to use and work correctly for different browser environments, it also has the most completed set of functions. Functions, such as "Push-to-Talk" and "Audio File Playback", allow your IPCAM to say a pre-recorded phrase or audio songs when alarms are triggered.
Changeable Lens and Auto-Iris Support
AirLive BC-5010-IVS can support both C mount and CS mount lens without needs for adapters. In addition, the support for Auto-Iris lens allows automatic aperture adjustment to improve image quality to avoid over exposure.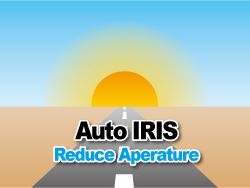 WDR Support
When strong back light is surrounding a subject, camera with wide dynamic range technology can adjust the intense backlight and dark area to balance the whole screen. Therefore, user can recognize the details in the bright and dark area.
Tampering Detection
The tampering detection function will provide alarm when AirLive BC-5010-IVS is under attack. For example, if the intruder tries to move it to the other side, AirLive BC-5010-IVS will recognize the attack and send out the alarm or trigger the digital output devices.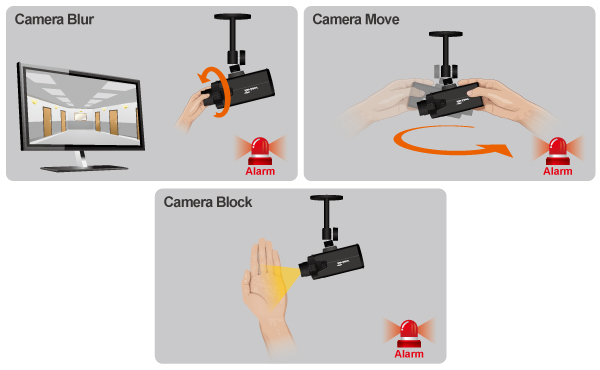 Intelligent Video Analytics
AirLive BC-5010-IVS provides multiple intelligent video analytics that helps you to save your human resources and reaches the goal of automatic surveillance 2 MegaPixel resolution when IVS function is enabled.
| | |
| --- | --- |
| * | When IVS enabled, the resolution is limited to 2 Megapixel maximum. It is recommended to set the resolution to 1 Megapixel for best performance. |
| * | Please check our step-by-step guide for installations and limitations before making a purchase. |
Face Detection
Face detection is a precise feature which needs highly accurate rate of recognition on human faces only. The software is able to count many faces in the image and also highlights those faces simultaneously so the administrator will be easier to look in detail on each face at a specific environment.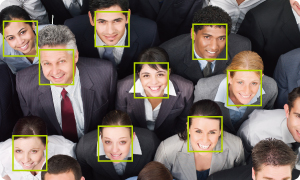 Face Recognition
The key feature of Face Recognition is to recognize faces for access control or any suspicious persons in camera which is matched to the database. You can save up to 10 face images to AirLive BC-5010-IVS for recognition, so when the camera catches the face which is matched the database, the camera will trigger the related output devices for necessary reaction.
| | |
| --- | --- |
| * | The face Recognition is limited to 10 faces maximum when used in standalone recognition mode. This limit can be increased when used as secondary guard with access control system |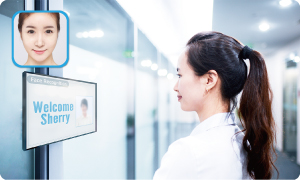 iMotion Detection
Intelligent Motion Detection is able to increase accuracy of detection and also provides more flexible settings with polygon for the detection area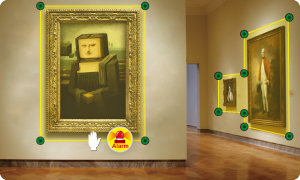 e-Fence
The e-Fence is an electronic fence protection system which is able to detect and send output alert if any object is crossing the boundaries you set in the camera. e-Fence can be used in many applications, such as a standalone protection area, or other protection systems, like airports, power plants, radio towers or even military camps.
Object Counting
The Object Counting makes store owners easier to calculate the number of people in and out of the store. You may choose one way or two way directions for counting. The numbers can be displayed on screen and saved to the database. It is also useful to calculate the amount of traffic flow on the highway.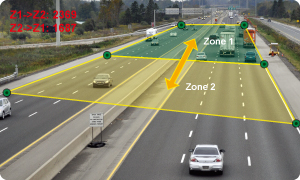 Trip Zone
The Trip Zone is an area protection based on two virtual areas with a line in center drawn in the software. When any object moves across the line, it will trigger BC-5010-IVS and trigger alarm. It can detect one way direction or two way directions. It is useful to protect walls, railroad platform, or parking lot entrance.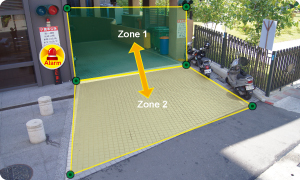 Wireless function with wireless dongle (Optional)
The BC-5010-IVS can support AirLive WN-250USB wireless USB Adapter. The WN-250USB supports 2.4GHz frequency band at 150Mbps speed. Simply purchase the optional WN-250USB and plug into AirLive BC-5010-IVS's USB port.
Diverse of Interface for Integrating
AirLive BC-5010-IVS supports SD/SDHC card and USB flash drive for local storage. It also supports DI/DO for further integrating with additional sensor and alarm. By connecting AirLive BC-5010-IVS with the external microphone and speaker, it can perform the two-way audio function.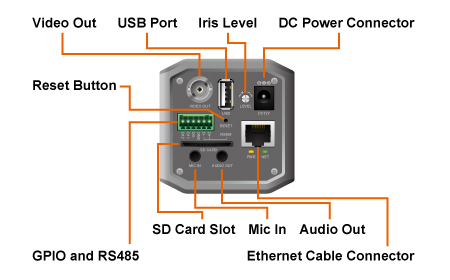 Optional High Mega-Pixel Lens
AirLive, the leading IP camera manufacturer, has launched high quality Mega-Pixel lenses. ACC-MPL- 4mm V2 is a Mega-Pixel CS mount lens, and suites for general daily usage. ACC-MPL-2812VF V2 and ACCMPL- 850VF are vari-focal lenses with Auto Iris. The advantage of a vari-focal lens is that its focal length and field of view (FOV) can be changed manually and hence can be used more flexibly. The focal length of ACC-MPL-2812VF V2 is from 2.8 to 12mm (4X). You can apply its wide end FOV in locations where an overlook is needed, such as entrance, hall way, or parking lot. And you can use its tele end for some critical areas like paying-counter. The focal length of ACC-MPL-850VF is from 8 to 50mm and it can be used in most of projects. With BC-5010-IVS and POE-5010HD, AirLive's Mega-Pixel lens can provide you a high quality video no matter in day time or night time. The Auto-Iris function can automatically adjust the aperture of the lens and give you a stable image in an outdoor environment with changing light source.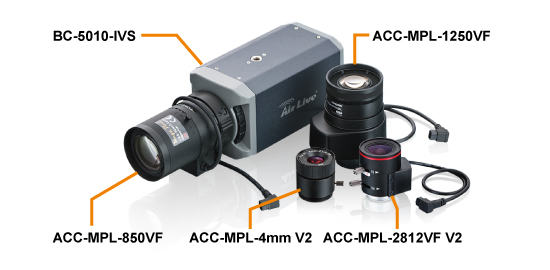 APPS for Mobile Device
AirLive provides CamPro Mobile APP for iOS/Android device, so you can view multiple AirLive IP cameras by your mobile device. For more information, please visit to the APP store or Android market.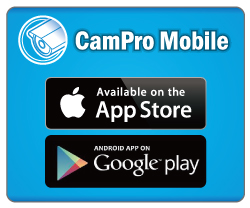 Camera
Camera Type
Max Resolution
Image Sensor

1/2.5? 5 Mega Pixel Color CMOS Sensor

Sensor Resolution
Lens Type

C/CS Mount Lens Support
Removable Lens

Night Vision

Built-In Removable IR Cut Filter

Max IR Distance
Minimum Illumination
Mechanical IR-Cut Filter
Auto Iris
Viewing Angle
Analog Video Out
Video
Video Compression

H.264 High/Main/Baseline Profile, MPEG4 Simple Profile and MJPEG

Video Profile
Resolution and Frame Rate

15 fps @ 2592 X 1920
25 fps @ 2048 x 1536
30 fps @ 1920 x1080
30 fps @ 1280 x 1024
30 fps @ 1280 x960
30 fps @ 1280 x 720
30 fps @ 720 x 480
30 fps @ 640 x 480
30 fps @ 320 x 240
30 fps @ 176 x 144

Streaming

Multi-profile streaming
Streaming over UDP, TCP, or HTTP
M-JPEG streaming over HTTP (for non IE browser)
3GPP mobile view
Configurable frame rate and bandwidth
Support both CBR and VBR

ROI
Image Processing

AE, AWB
Noise reduction
Saturation, brightness, sharpness, contrast, Hue
AirLive Clear Motion Technology for Moving Objects
Mirror/Flip
Text, time and date OSD

Digital Zoom
Audio
| | |
| --- | --- |
| Audio Encoder | |
| Audio Streaming | |
| Audio Input/ Output | speaker port and microphone port |
Network
| | |
| --- | --- |
| Ethernet | One RJ45 Port; IEEE 802.3u Compliant 10/100 Mbps Fast Ethernet with Auto-MDIX |
| PoE | |
| Wireless | |
| Supported Protocols | TCP/IP,IPV6, UDP, ICMP ,DHCP ,NTP ,DNS ,DDNS ,SMTP ,FTP ,HTTP ,HTTPs ,Samba, PPPoE ,UPnP, Bonjour, RTP,RTSP,RTCP, DLNA, ONVIF 2.2, ISCSI |
| Security | |
| - | |
| Users | Up to 20 simultaneous users |
LED and Button
| | |
| --- | --- |
| Power LED | |
| Link/Act. LED | Orange Color/Flash Orange |
| Reset Button | Reboot and Factory Default (Push and Hold Over 5 Sec) |
General
Network Processor
System ROM
System RAM
Power Supply
Power Consumption
Connector

RJ-45 10BaseT/100BaseTX
12V DC power jack
Microphone/Speaker jack
DIDO
Reset button

Environment

Operation: Temp: -5? ~ 55? Humidity: 20% ~ 85% non-condensing
Storage: Temp: -15? ~ 60? Humidity: 0% ~ 90% non-condensing

SD card slot
Dimension
System Integration
Software

AirLive CamPro Mobile
Search & Installation- IP Wizard II

Event Triggers

Motion detection, External input via DI interface, Tamper detection, Face detection, iMotion detection, Trip zone, Object counting, Face recognition, e-Fence

Motion Detection
Event handler

FTP or NAS file upload
E-mail alert
HTTP, and TCP notification
DO (digital output) alarm
SD/USB file upload

UPNP
Application Programming Interface

ONVIF 2.2
Open API for software integration
SDK

Video Buffer

Pre- and post- alarm buffering

Alarm Triggers

Motion detection, External input via DI interface, Tamper detection, Face detection, iMotion detection, Trip zone, Object counting, Face recognition, e-Fence

Continuous recording
Intelligent Video Analytics(IVS)
Build in IVS function

Face detection
iMotion detection
Trip zone
Object counting
Face recognition
e-Fence
Viewing System
| | |
| --- | --- |
| OS | |
| Browser | IE 7.0 or later, Firefox 2.0 or above, Safari, Chrome |
| Cell Phone | With 3GPP player, CamPro Mobile for iOS/Android device |
| Video Player | VLC, Quick Time, Real Player, Core Player |
Download


| | |
| --- | --- |
| Title | Download |
| BC-5010-IVS Spec Sheets | |
| BC-5010-IVS QIG | |
| BC-5010-IVS User Guide | |
| BC-5010-IVS User Guide SA-102 | |
| BC-5010-IVS User Guide SI-102 | |
| BC-5010-IVS User Guide SD-101 | |
| BC-5010-IVS User Guide SI-101 | |
| BC-5010-IVS QIG_v2 | |
| BC-5010-IVS User Guide SP-101 | |
| BC-5010-IVS Wifi setup for Smartphone and Computer | |
| Building Stable Video Networks | |
| IPCAM VMS NVR Compatibile List | |

| | | |
| --- | --- | --- |
| Title | Description | Download |
| AirLive BC-5010-IVS Firmware Version 2.36 | ●Improve the stability of connection to CoreNVR. | |
| AirLive BC-5010-IVS Firmware Version 2.35 | ●Security Patch. Fix CGI security issue. | |
| AirLive BC-5010-IVS Firmware Version 0.34 | Notice: Please update BC-5010-IVS-034-20150605.img first, then update the latest BC-5010-IVS Firmware. Make sure the power, network environment are normal when you update this firmware version. ●Add the Dropbox Event server | |
| AirLive BC-5010-IVS Firmware Version 2.34 | Notice: Please update BC-5010-IVS-034-20150605.img first, then update BC-5010-IVS-234-20150605.img ●Fix SD card event recycle function ●Add Process bar when applying settings ●Improve IP WIZARD Live View function ●Add Face Recognition Text overlay ●Add Video Stabilization ●Add Dropbox Event server ●Add Corridor Mode ●Enlarge Recording maximum size to 150Mb ●Add database Backup/Restore of Face Recognition function ●Trigger Interval default 15s of Face Recognition function ●Improve the RTSP over HTTP Performance | |
| AirLive BC-5010-IVS Firmware Version 2.28 | ● Add Status Bar (Video Type, Resolution, Bit rate) ● Add Max viewers and Current viewers ● Add Network Disconnection Event ● Event can be triggered by different motion windows ● Improve the stability of connection to CoreNVR ● Improve Motion Detection Performance ● Add Audio Detection ● Improve the accuracy of Face Recognition function ● Fix Face Recognition issues (Abnormal Overlay and database ) ● Add Polish and Russian | |
| AirLive BC-5010-IVS Firmware Version 1.26 | 1)Fixed 5M Video Output TV issue 2)Fixed Recording to NAS issue 3)Modified 3GPP resolution 4)Improved 3GPP image quality 5)Added Privacy Mask | |
| AirLive BC-5010-IVS Firmware Version 1.21 | First Release | |

| | |
| --- | --- |
| Title | Download |
| SDK 1.0.22 for MD-3025/MD-3025-IVS/BU-3026/BU-3026-IVS/BC-5010/BC-5010-IVS/ BU-3028/BU-3028-IVS SDK | |
| SDK 1.0.21 for MD-3025/MD-3025-IVS/BU-3026/BU-3026-IVS/BC-5010/BC-5010-IVS/ BU-3028/BU-3028-IVS SDK | |
| SDK for BC-5010-IVS SDK | |
Frequency Ask Questions (FAQ)

Model No
| | |
| --- | --- |
| AirLive BC-5010-IVS | 5-Mega Pixel Box Type PoE IP Camera with Video Analytics |
| AirLive BC-5010-IVS-4mm | BC-5010-IVS with 4mm, Mega-Pixel Lens |
| AirLive BC-5010-IVS-2812VF | BC-5010-IVS with Varifocal, 2.8~12mm, Auto-Iris, Mega-Pixel Lens |
| AirLive BC-5010-IVS-550VF | BC-5010-IVS with Varifocal, 5~50mm, Auto-Iris, Mega-Pixel Lens (Lens not for IR operation) |
| AirLive BC-5010-IVS-1250VF | BC-5010-IVS with Varifocal, 12.5~50mm, Auto-Iris Mega-Pixel Lens |
| AirLive BC-5010-IVS-850VF | BC-5010-IVS with Varifocal, 8~50mm, F/1.6, IR Corrected, Auto-Iris (DC), CS mount Mega-Pixel Lens |
EAN Code
13 EAN Code
AirLive BC-5010-IVS
4719869617514
AirLive BC-5010-IVS-4mm
4719869617521
AirLive BC-5010-IVS-2812VF
4719869617538
AirLive BC-5010-IVS-550VF
4719869617545
AirLive BC-5010-IVS-1250VF
4719869617552
AirLive BC-5010-IVS-850VF
4719869617569
14 EAN Code
AirLive BC-5010-IVS
14719869617511
AirLive BC-5010-IVS-4mm
14719869617528
AirLive BC-5010-IVS-2812VF
14719869617535
AirLive BC-5010-IVS-550VF
14719869617542
AirLive BC-5010-IVS-1250VF
14719869617559
AirLive BC-5010-IVS-850VF
14719869617566
Included Accessories
| | |
| --- | --- |
| Packing content: | AirLive BC-5010-IVS, 12V DC Power Adapter, User's Manual CD, Quick Setup Guide |
Optional Accessories
| | |
| --- | --- |
| SP-100E | Network Surge Protector |
| ACC-MPL-4mm V2 | 4mm, Mega-Pixel CS mount Lens, Good for up to 3 Megapixel resolution |
| ACC-MPL-2812VF V2 | Varifocal, 2.8~12mm, Auto-Iris (DC), CS mount Mega-Pixel Lens, Good for up to 5 Megapixel resolution |
| ACC-MPL-550VF | Varifocal, 5~50mm, Auto-Iris (DC), CS mount Mega-Pixel Lens, Good for up to 5 Megapixel resolution (Lens not for IR operation) |
| ACC-MPL-1250VF | Varifocal, 12.5~50mm, Auto-Iris (DC), CS mount Mega-Pixel Lens, Good for 2 to 5 Megapixel resolution |
| ACC-MPL-850VF | Varifocal, 8~50mm, F/1.6, IR Corrected, Auto-Iris (DC), CS mount Mega-Pixel Lens, Good for up to 5 Megapixel resolution |
Standard Package
Packing:
Package Size
28.5 x 17.7 x 9.5 cm
Weight
AirLive BC-5010-IVS1.000 kg
AirLive BC-5010-IVS-4mm 1.045 kg
AirLive BC-5010-IVS-2812VF1.060 kg
AirLive BC-5010-IVS-550VF1.085 kg
AirLive BC-5010-IVS-1250VF1.085 kg
AirLive BC-5010-IVS-850VF1.151 kg
Carton packaging
Quantity (units / carton)
10
Dimensions
50.5 X 38 X31 cm
Weight
AirLive BC-5010-IVS11.29 kg
AirLive BC-5010-IVS-4 mm 11.74 kg
AirLive BC-5010-IVS-2812VF 11.89 kg
AirLive BC-5010-IVS-550VF 12.14 kg
AirLive BC-5010-IVS-1250VF 12.14 kg
AirLive BC-5010-IVS-850VF 12.80 kg
Top