Parking lots have unique security needs – requires clear imaging and recording under all-time dark environment or outdoor environment for any vandalisms or thefts happen. Parking lots always need security guards to check personally to make sure the environment is secure. AirLive surveillance solution will be valuable tools for security guards with its auto alerts and IVS functions on cameras.
Wide Area Coverage
AirLive's fisheye IP camera for restaurant surveillance networking solution provides wide area coverage with its panorama 360?view. It can reduce the numbers of IP camera installed into the application to have cost advantages.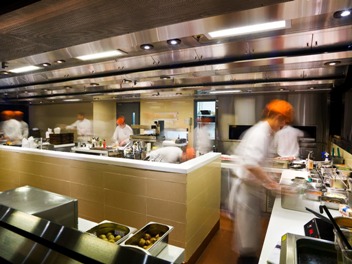 A system of AirLive cameras in kitchen can help to ensure that staffs adheres to health codes at all times, which helps keep customers safe and health inspectors happy.
Better Service
With AirLive's expertise in wireless networking, AirLive surveillance Networking solution will not only providing secure environment for customers and staff, but also provide wireless service to customers. With its ability to extend services, solution can increase customer's return rate.
Increase Profitability
AirLive Surveillance Networking solution helps users to indentify the customer flow and key area of the application to improve staff planning and restaurant layout. It is also a highly efficient loss prevention tool.
Solution Sample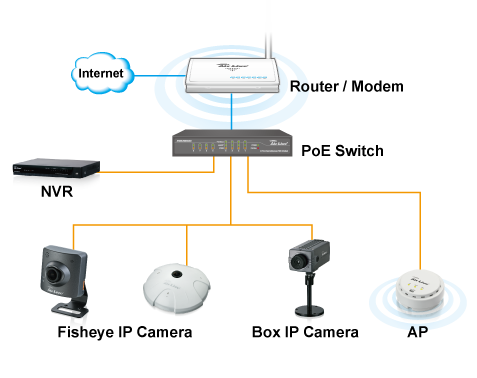 IP Camera

NVR


CoreNVR 16
Network Video Recorder

CoreNVR 9
Network Video Recorder
POE Switches


POE-GSH2004L-370
24 Port Gigabit with 4 UTP/SFP combo 802.3AT Device Guard Web Smart Switch

POE-FSH808AT
8-portowy 48V Fast Ethernet Switch 802.3at/802.3af z 2 gigabitowymi portami Web Smart Switch

POE-FSH804AT
8-Port 802.3at/802.3af Fast Ethernet Switch with 4 PoE Ports