Factories and manufacturing facilities can benefit from the security from AirLive surveillance solution. Theft of raw materials like lumber, copper and steel is at an all-time high, and thieves are targeting factories and other storage facilities with higher frequencies. AirLive's total surveillance solution can help to protect buildings, employees, and materials, as well as help to remain competitive in a growing market.
Increasing Productively
IP surveillance solution can easily become a valuable tool to increase the overall production efficiency. They offer the possibility for any authorized person to remotely access live images over the internet. By doing so, the authorized personal can be remotely provides troubleshooting and supports. With an "extra eye" on the production line, efficiency of production managing will be significantly increased.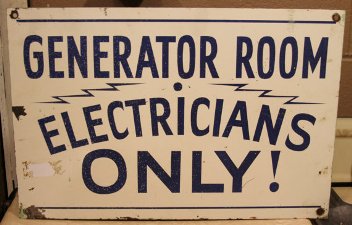 Improving Workplace Safety
AirLive surveillance IP cameras can be installed near dangerous machinery to monitor automated processes safely, or to protect employees from harm. With addition buzzer installed to work with surveillance solution, it can be valuable tools to reminding about employee's entering to danger or forbidden areas. This has been a popular use for surveillance cameras for years, and has grown more efficient as technology has advanced.
Access Control
Factories and manufacturing facilities have different scales. The bigger the scales are, the harder the managing access security. With AirLive's intelligent IP camera, each camera has its own Video Analytics features. Face Detection, one of the advances features from Video Analytics, can counts faces in the image and highlights them to improve entrance security accuracy and efficiency. Users can also integrate AirLive's surveillance solution into their access control database to increase efficiency of access control.
Outdoor Ready & Weather Proof
AirLive offers series of outdoor IP cameras. The most welcome outdoor series is bullet type IP cameras. AirLive's bullet type IP cameras include from high performance model which has internal fans built-in for extreme weather conditions. AirLive also offers mini size bullet type for low-profile installation. All AirLive's outdoor series equips with IP66 rating weather proof enclosure.
Solution Sample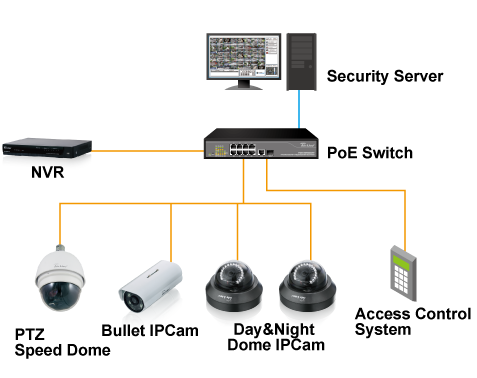 IP Camera

NVR

Accessories

POE Switches